Nobody can deny that boob-themed gifts are awesome.
Whether you're shopping for a funny gift or a more serious and thoughtful gift, you really can't go wrong with boob gifts. 
Boob gifts are great for all types of occasions, from breast surgery recovery to lactation nurse gifts to a silly gift for a guy who likes boobs a little too much. 
We've scoured the web to find the best and most unique boob-themed gifts out there. Keep reading to find the perfect pick.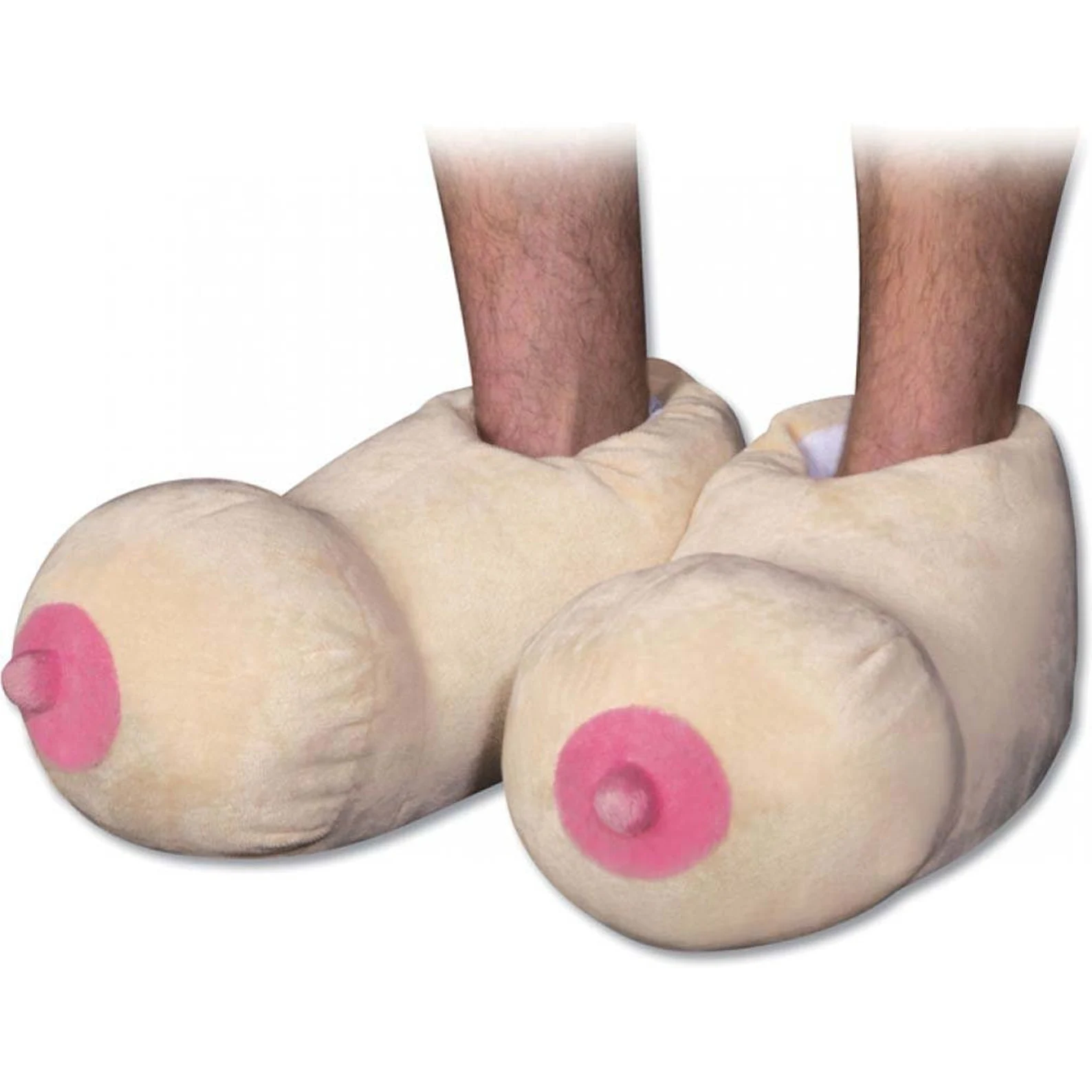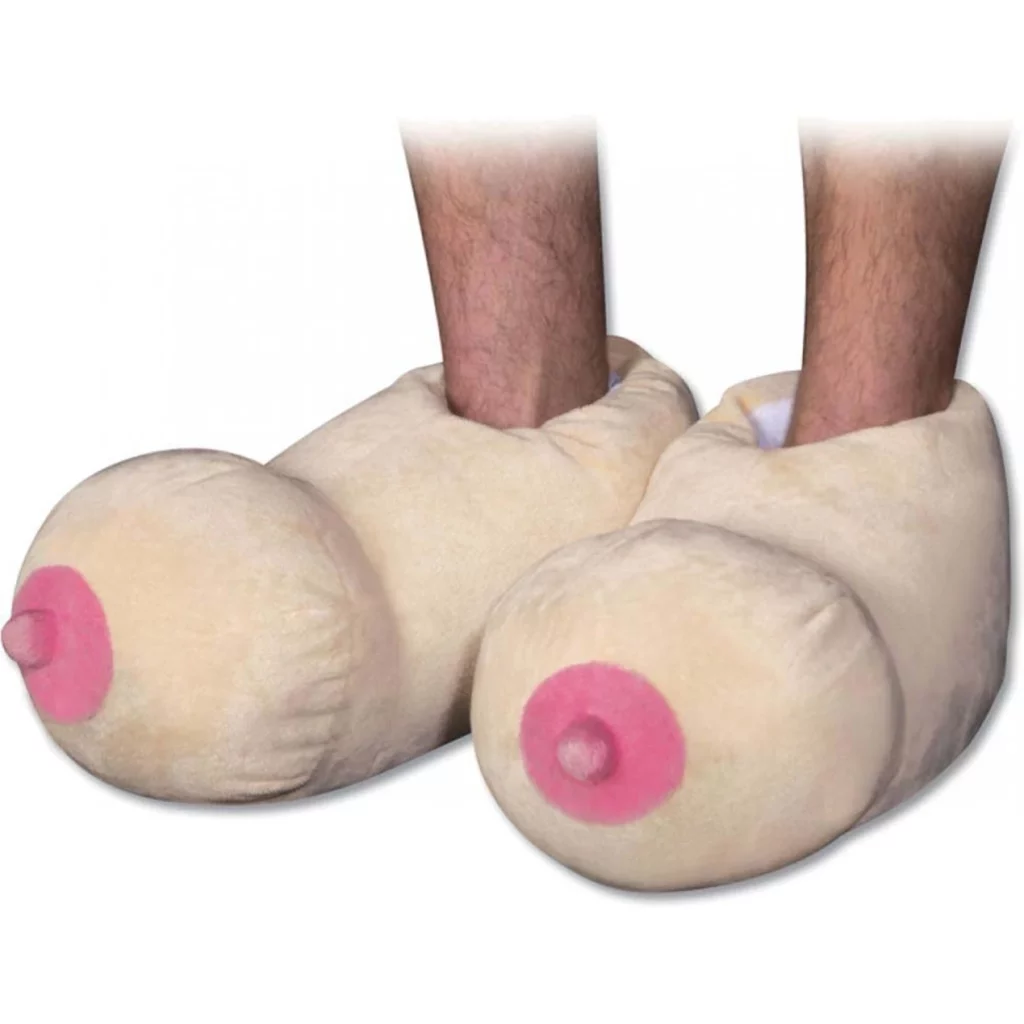 These boob slippers are absolutely hilarious (and probably pretty comfortable too).
No matter what boobie occasion you're shopping for, these are perfect. If you're attending a White Elephant party this Christmas, these slippers are a must.
A side note: This Etsy seller is literally dedicated to boob gifts, so make sure to check out more they have (they also have a website)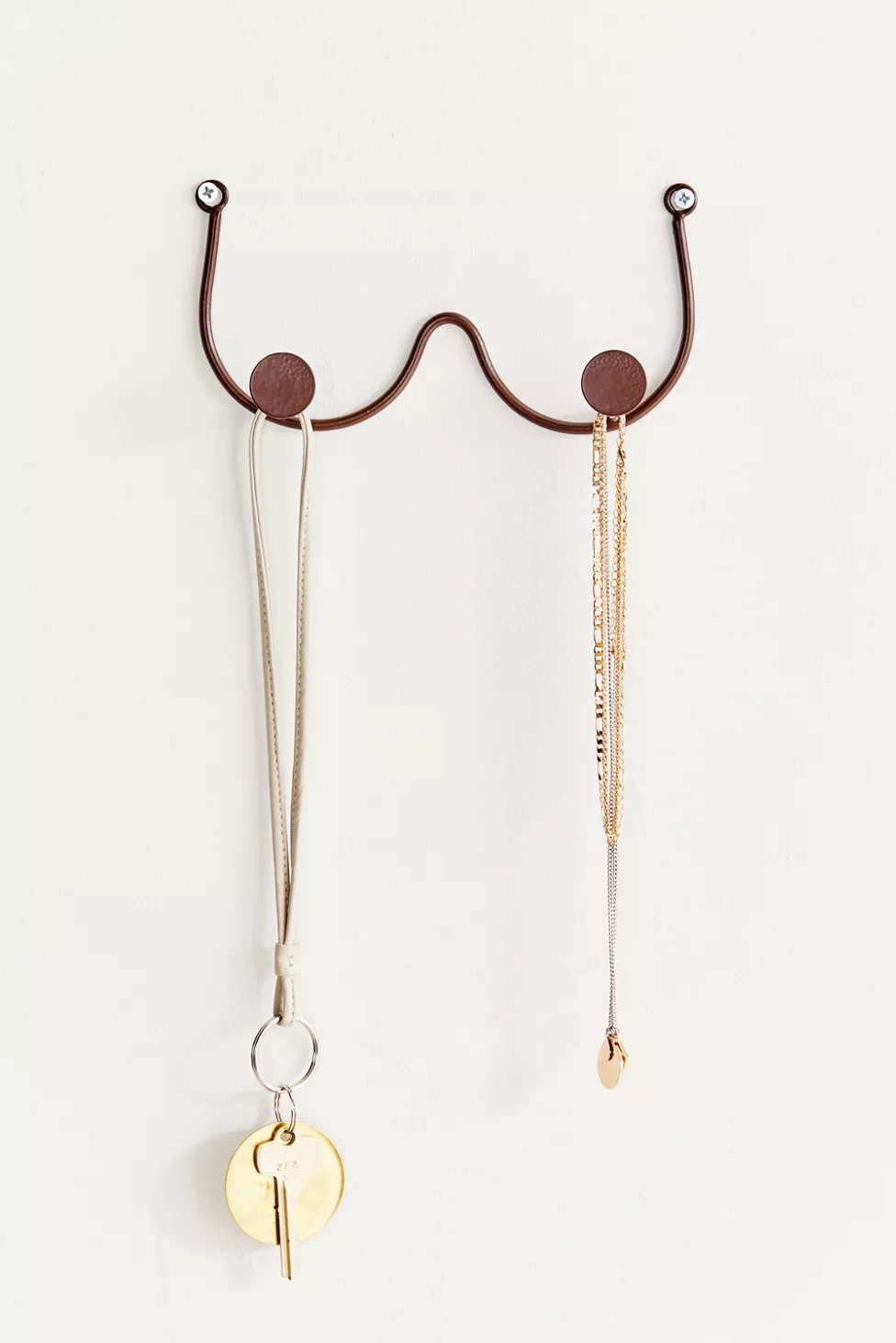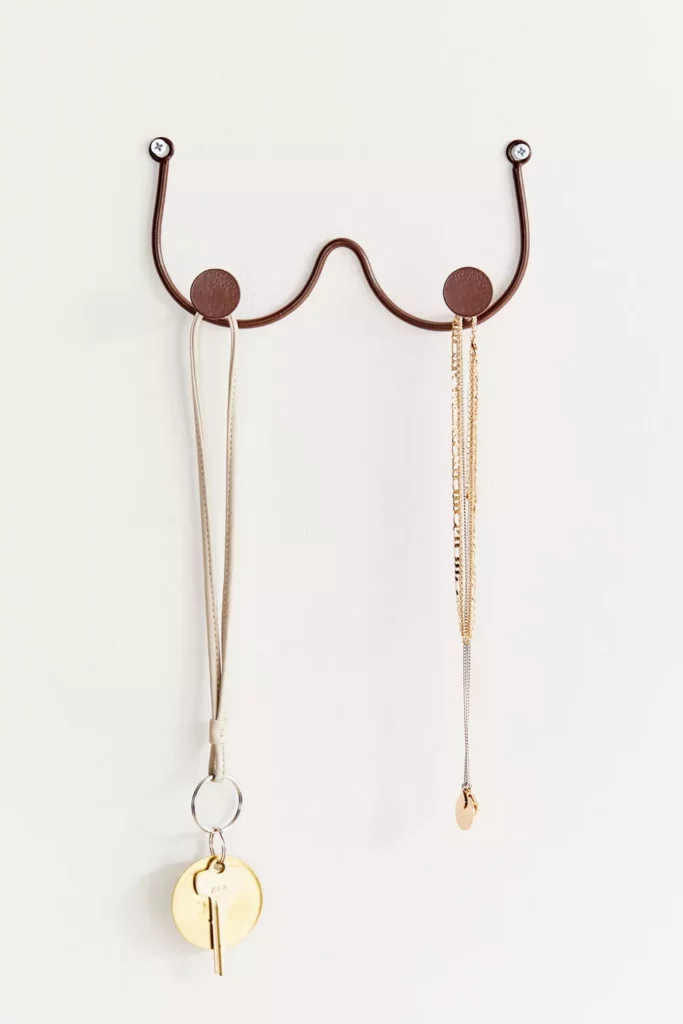 Everyone needs somewhere to hang their everyday items, so why not do so with style?
This boob-inspired wall hook will make anyone smile when hanging up their keys, jewelry, or whatever they plan to put up there.
It's pretty affordable too, so it can make a fun addition to a boob-themed gift basket.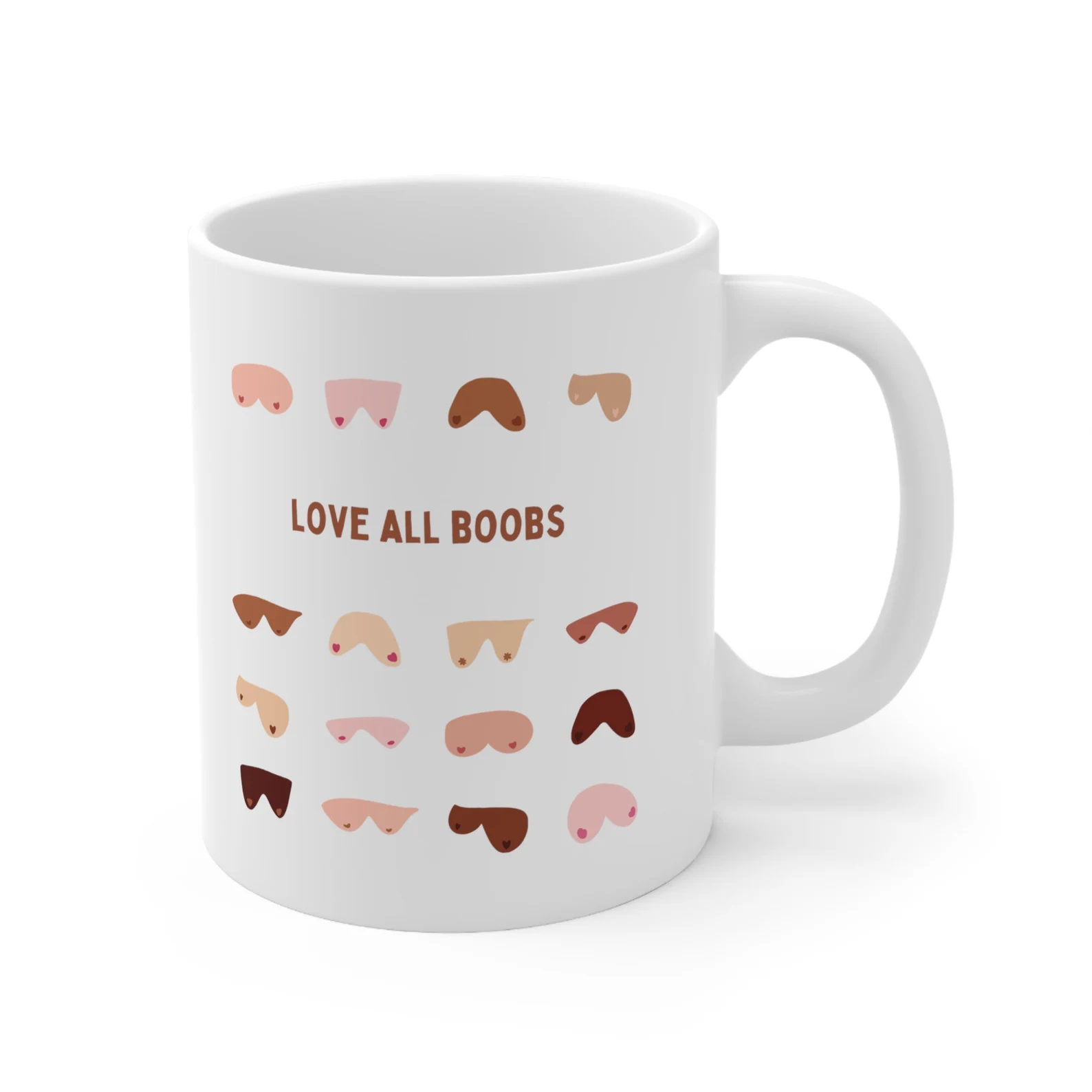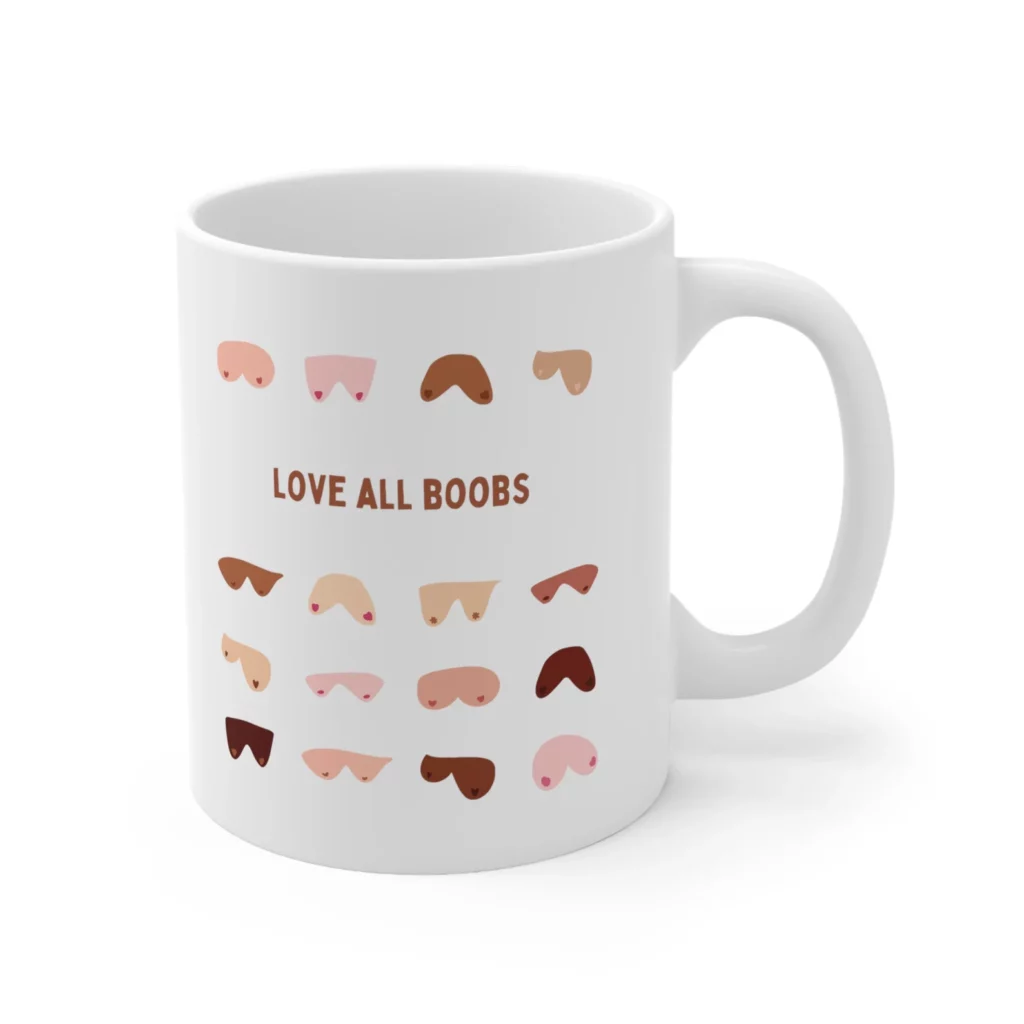 This cute mug is an inspirational reminder to love all boobs.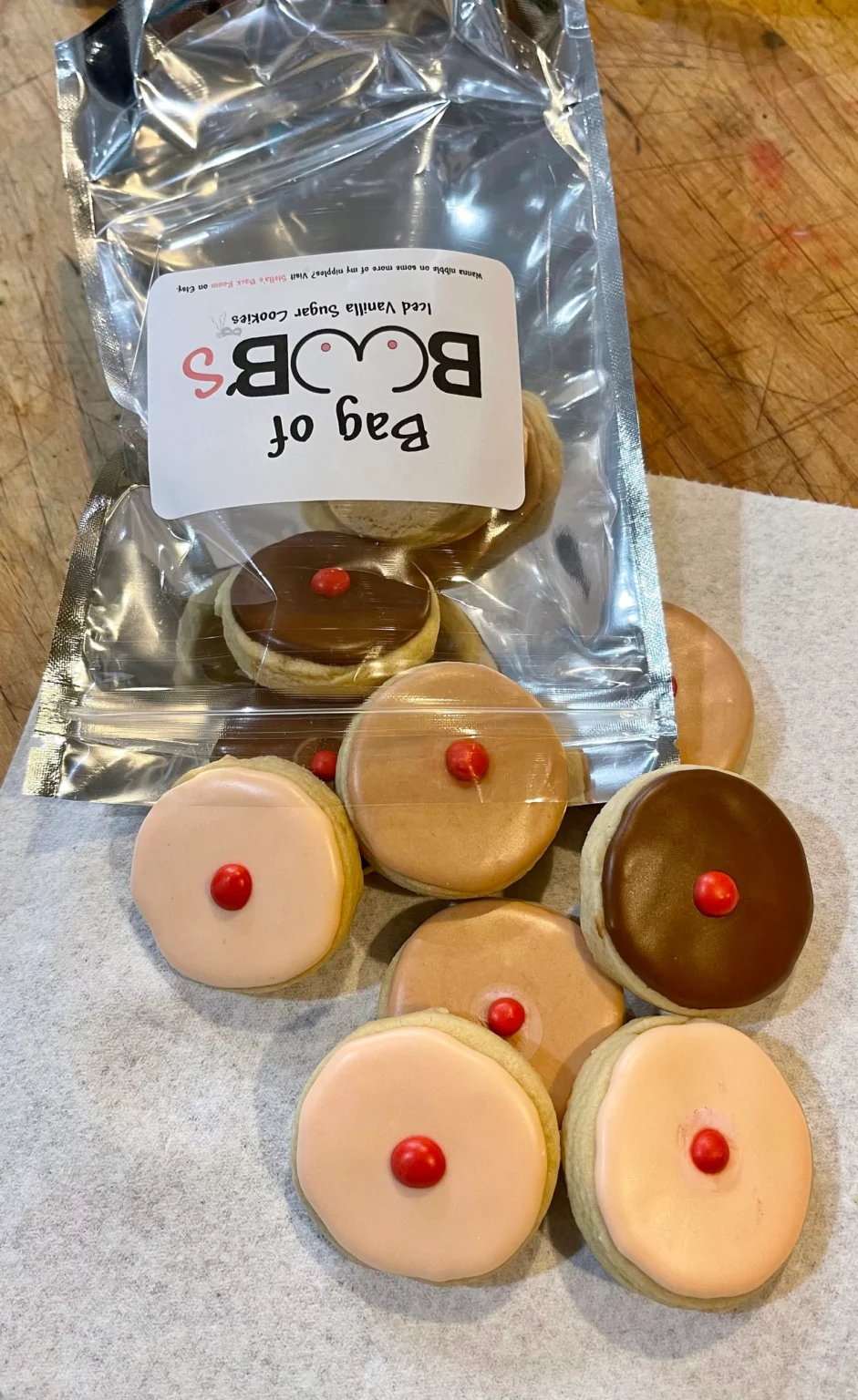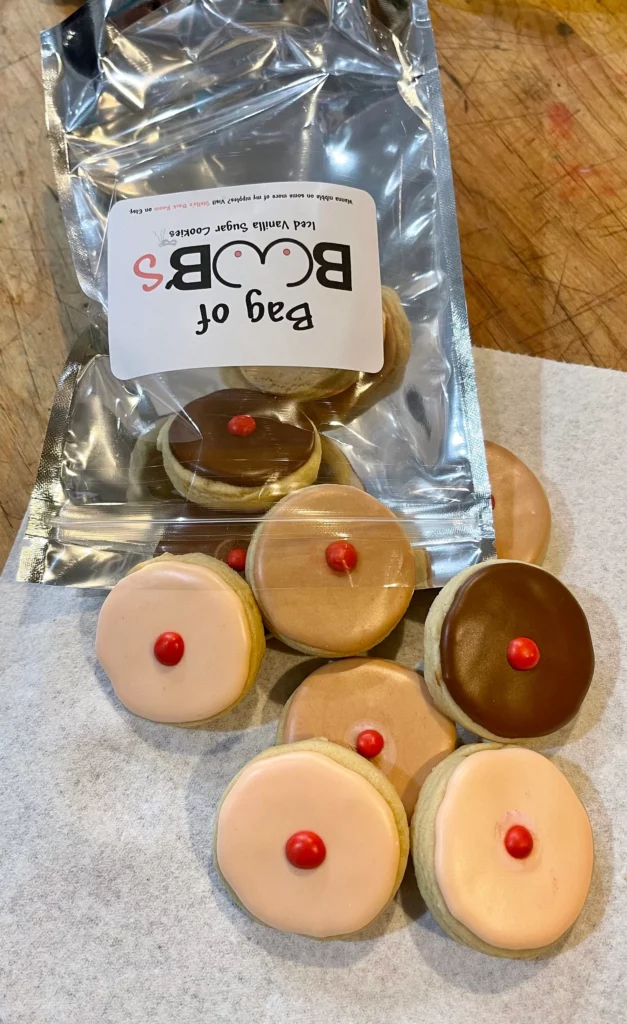 It's hard to go wrong with edible gifts, so these boob sugar cookies are a safe bet if you're not sure what your giftee might like.
Or if you want to really go all out, this set of 1 dozen boob sugar cookies is amazing.
Bonus: For someone who likes to make cookies themselves, get them this boob cookie cutter (or this one) and thank us later.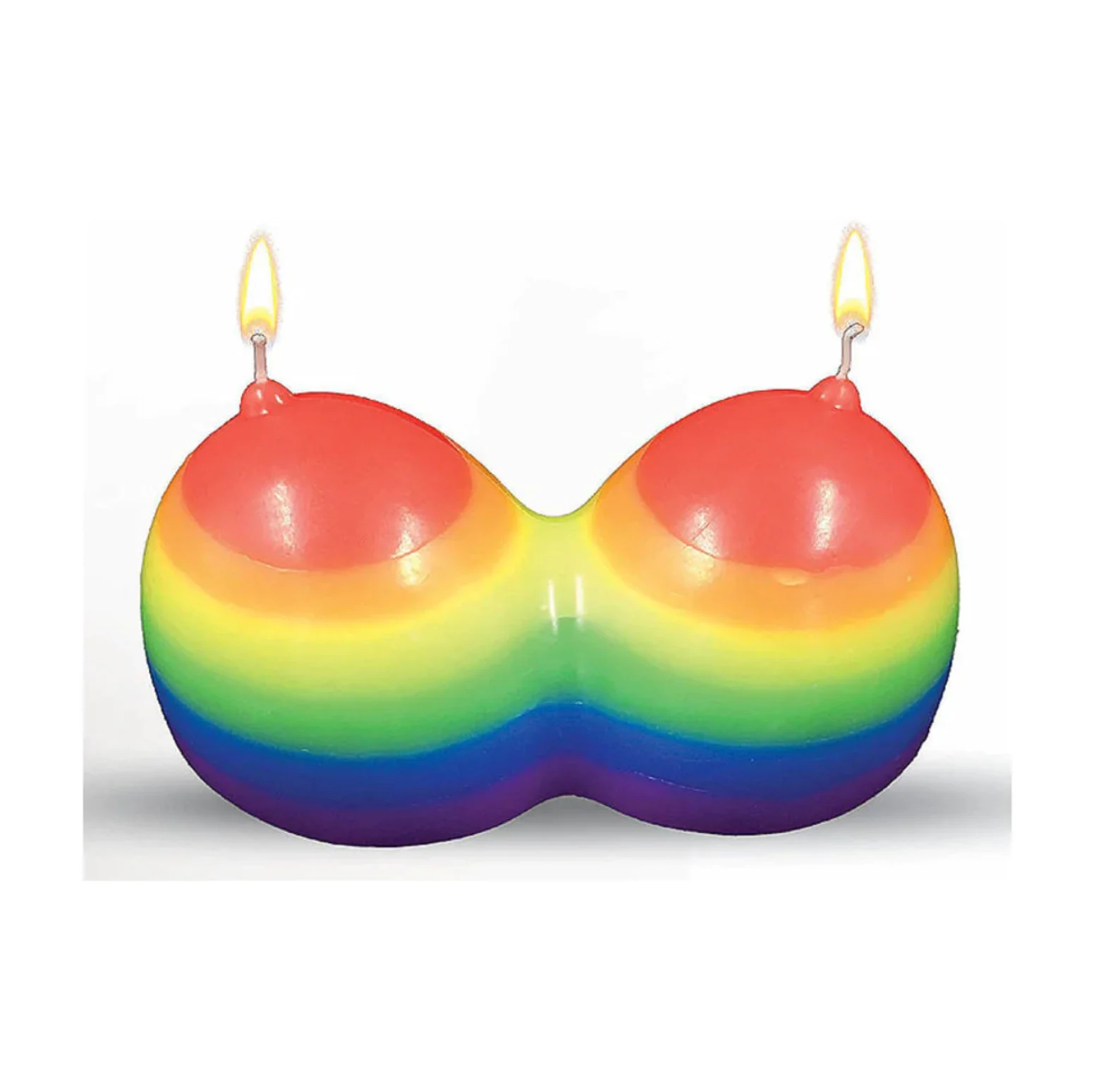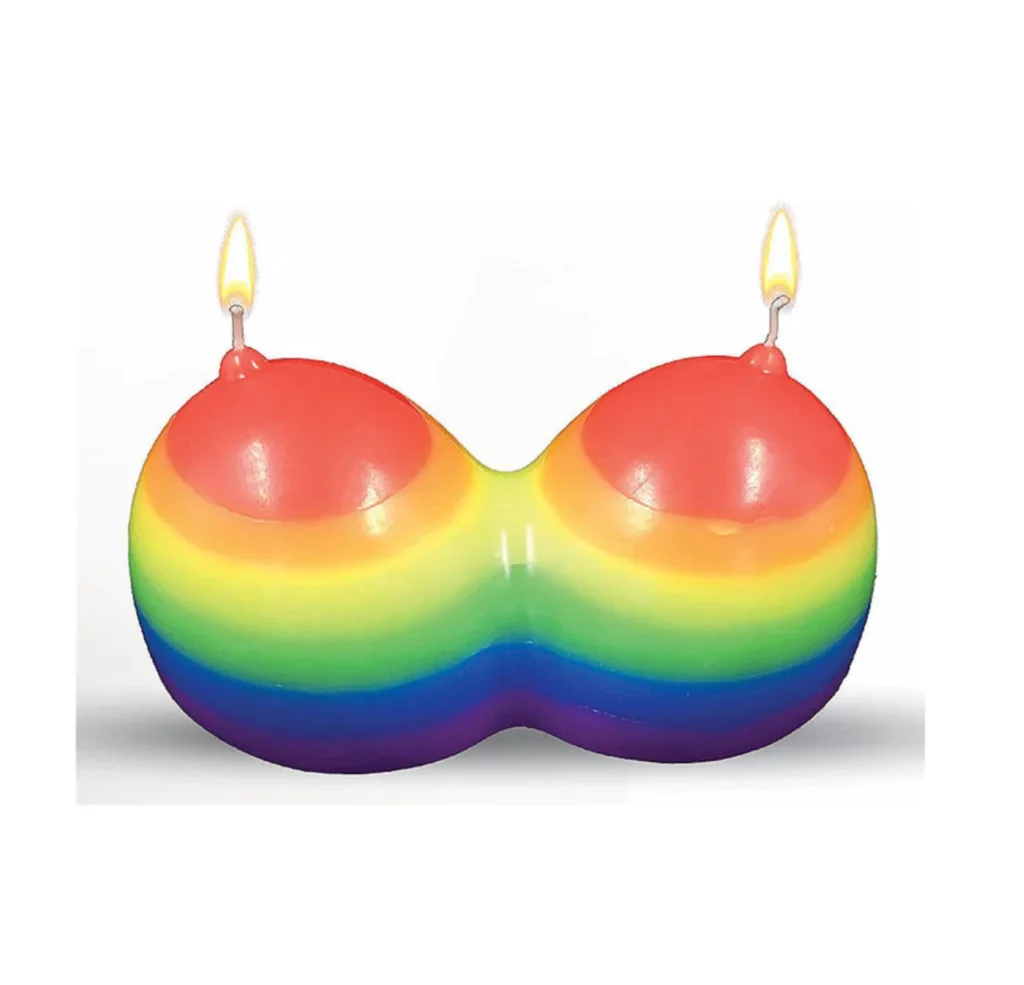 Rainbow + boobs + candle = yes.
This 1-pound candle smells like jasmine and will last forever (at least 80+ hours). Need we say more?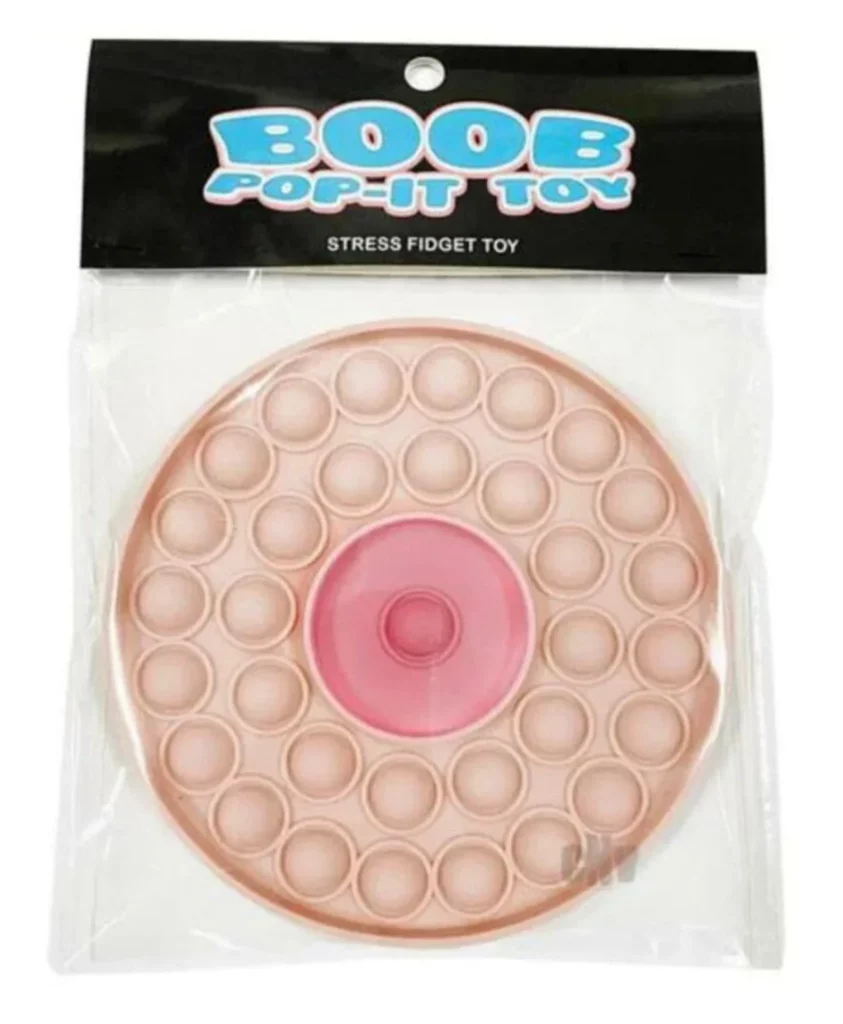 A perfect boob stocking stuffer!
This bubble wrap simulator toy helps relieve stress even better because it looks like a boob (not scientifically proven).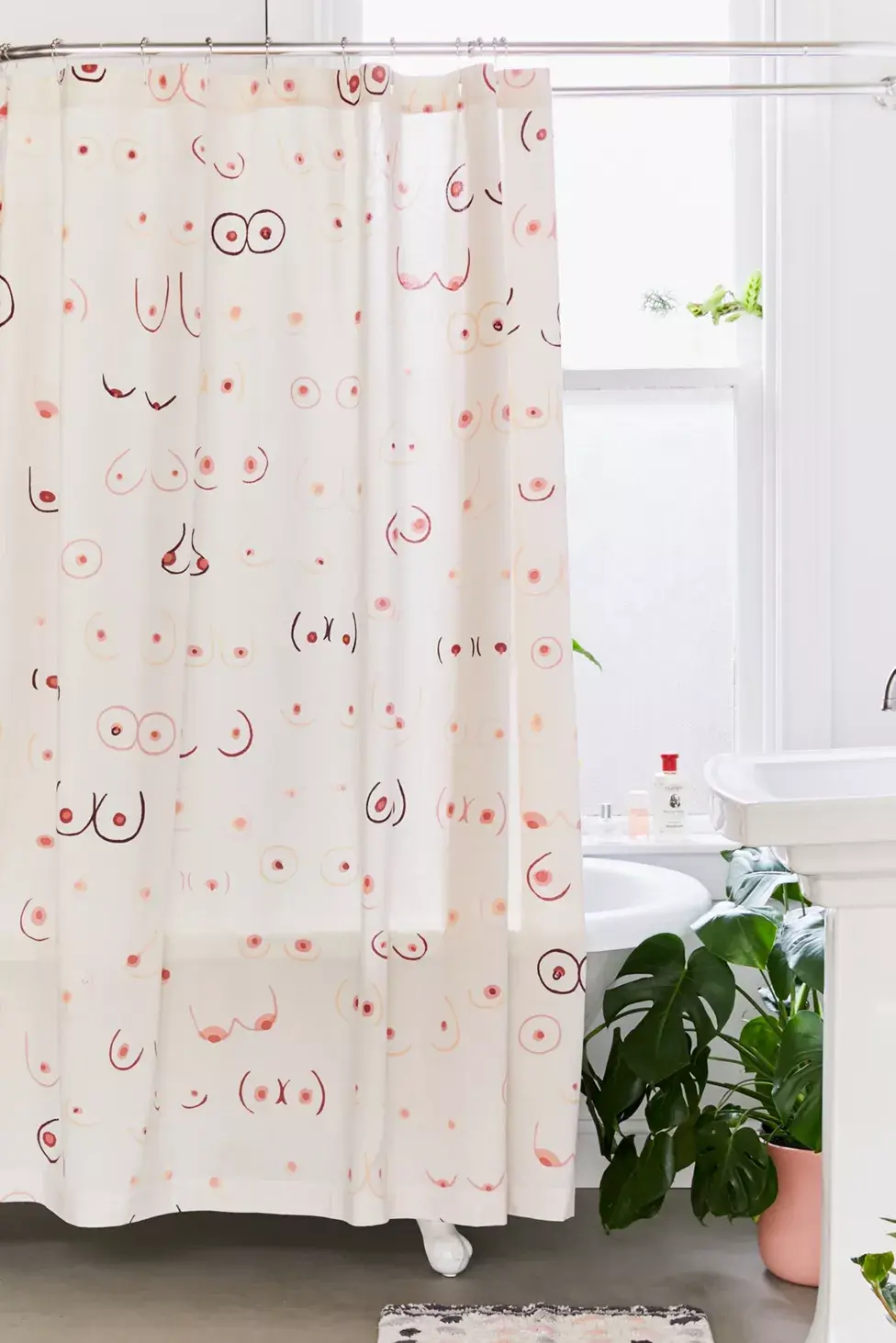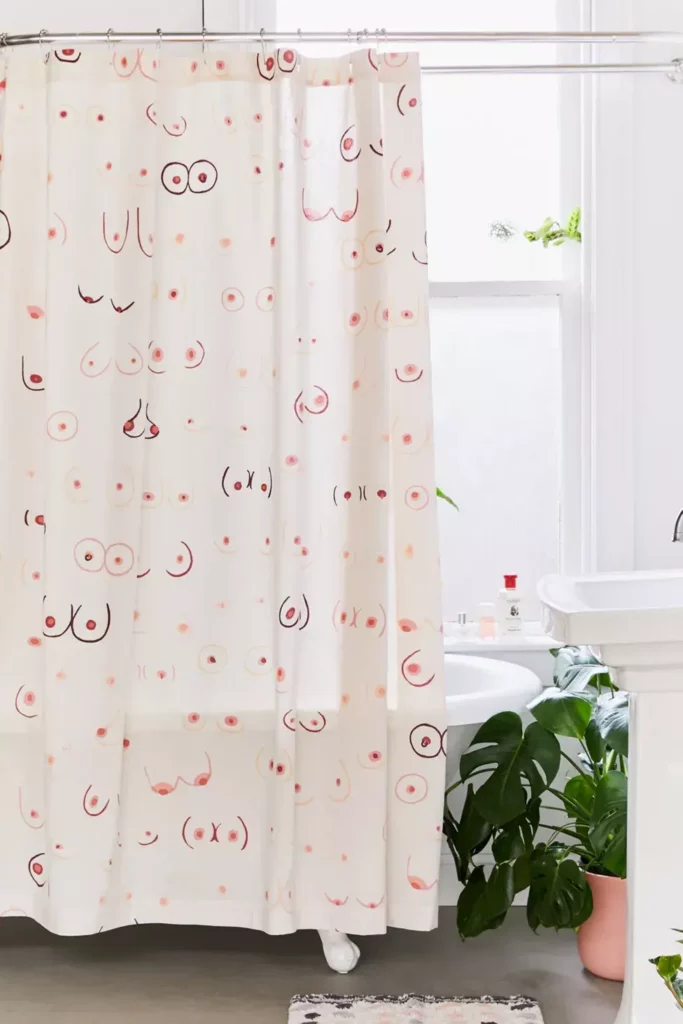 Because who wouldn't want the first thing to see when they walk into their bathroom to be a bunch of boobs?
This adorable top-rated shower curtain features different types of boobs drawn all over. It's made with 100% cotton and can be machine washed if needed.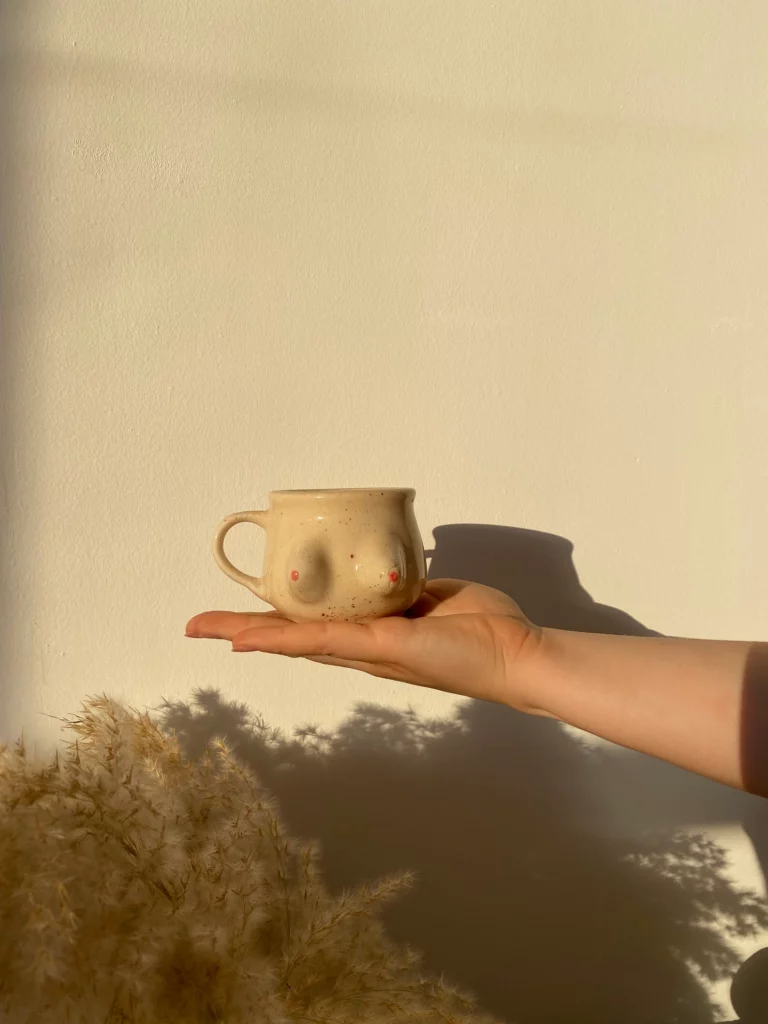 It doesn't get much better than boob mugs. This one is handmade and absolutely beautiful.
And if you don't want to drop nearly $40 on a mug, there are lots of other boob mugs on Etsy or on Amazon that are cheaper too.
We also love this custom name boob mug (there's just something special about drinking out of a mug with your name on it).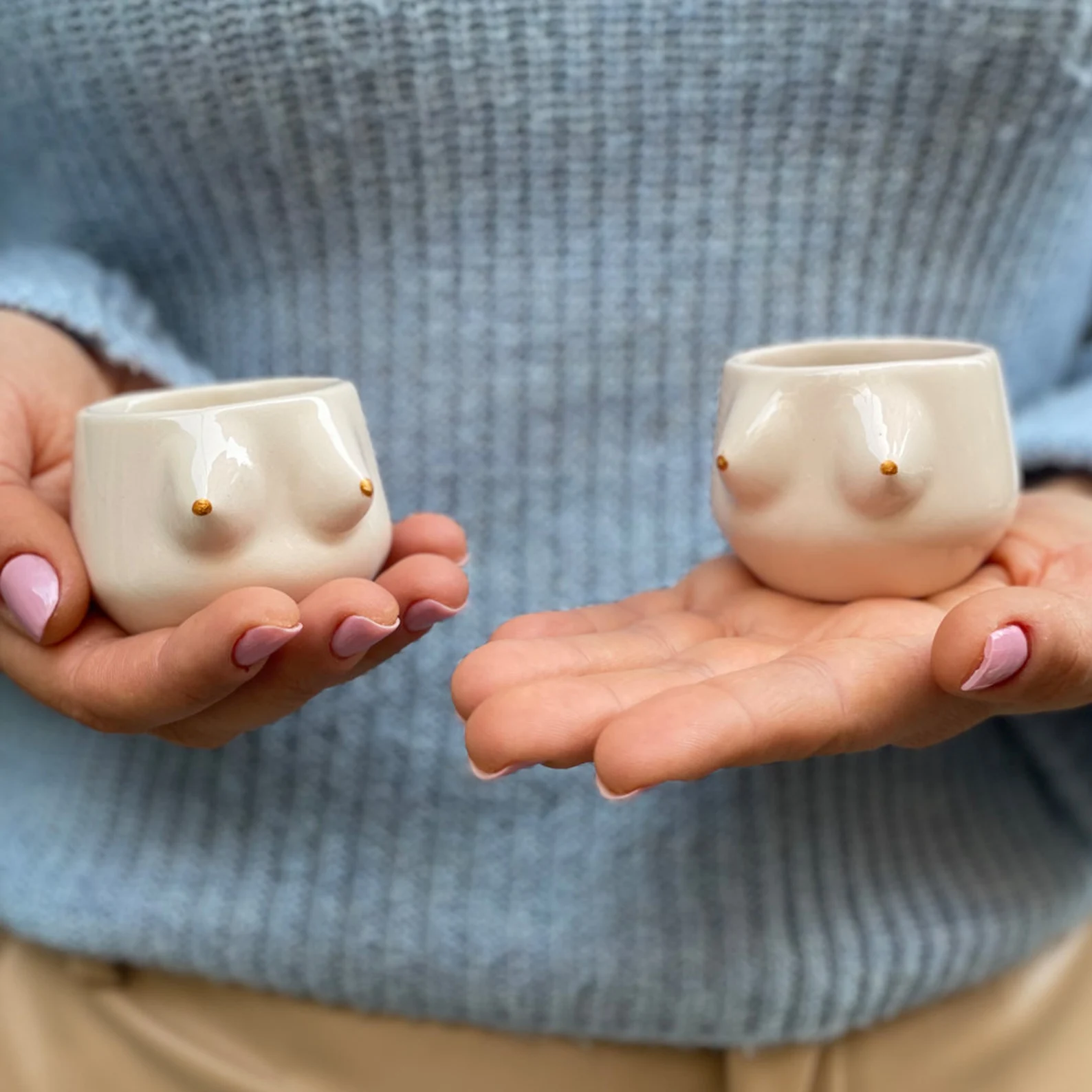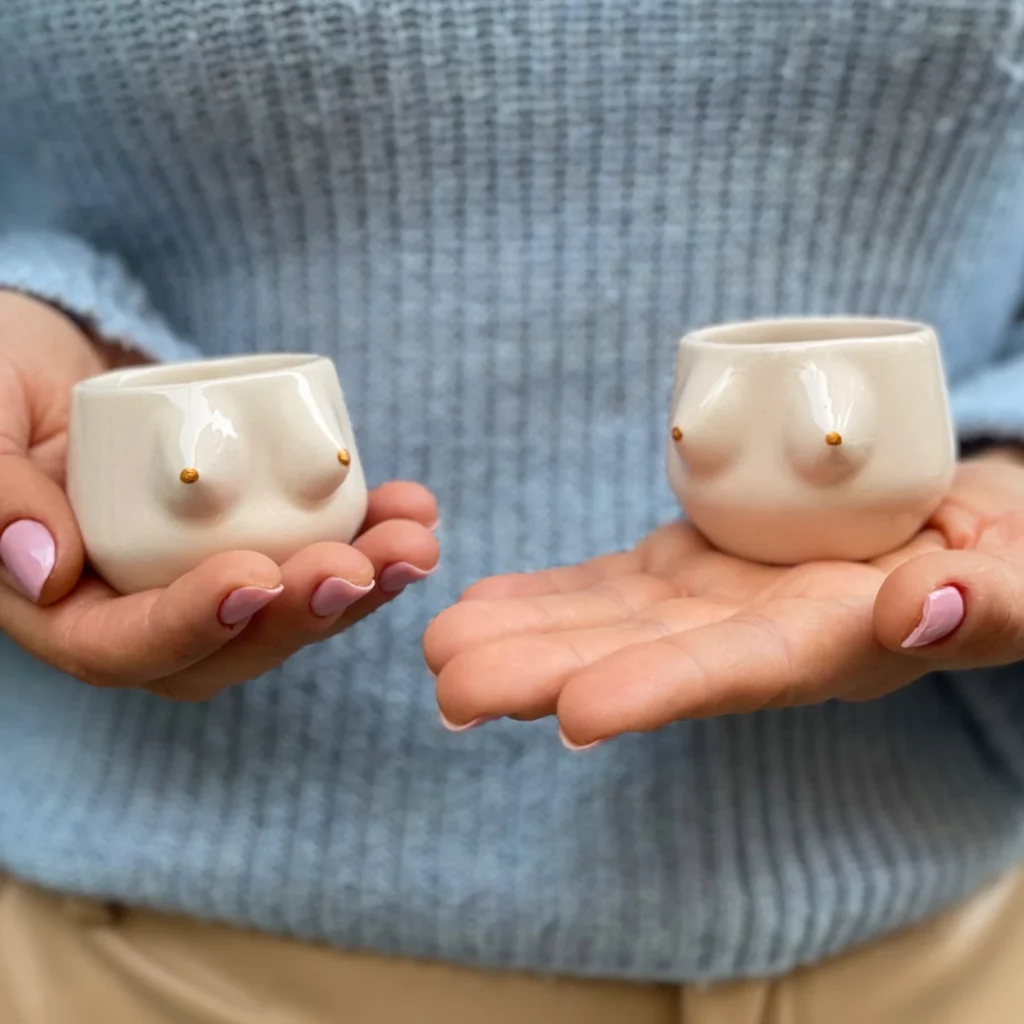 Okay, maybe it does get better than boob mugs. Although we see boob-inspired mugs all the time, these boob espresso cups are a new find. 
These are perfect for anyone who drinks espresso (they can also work as little tea cups, too).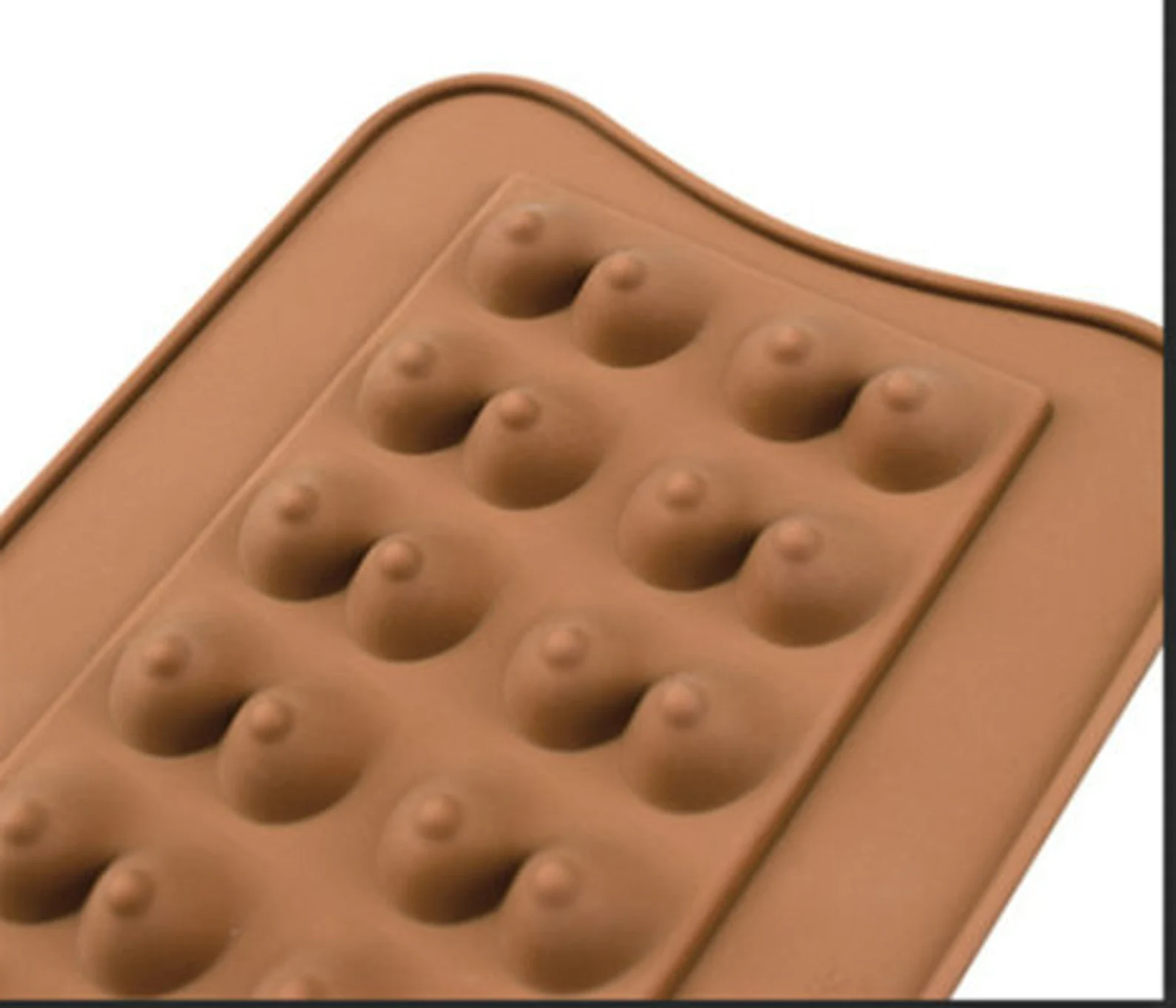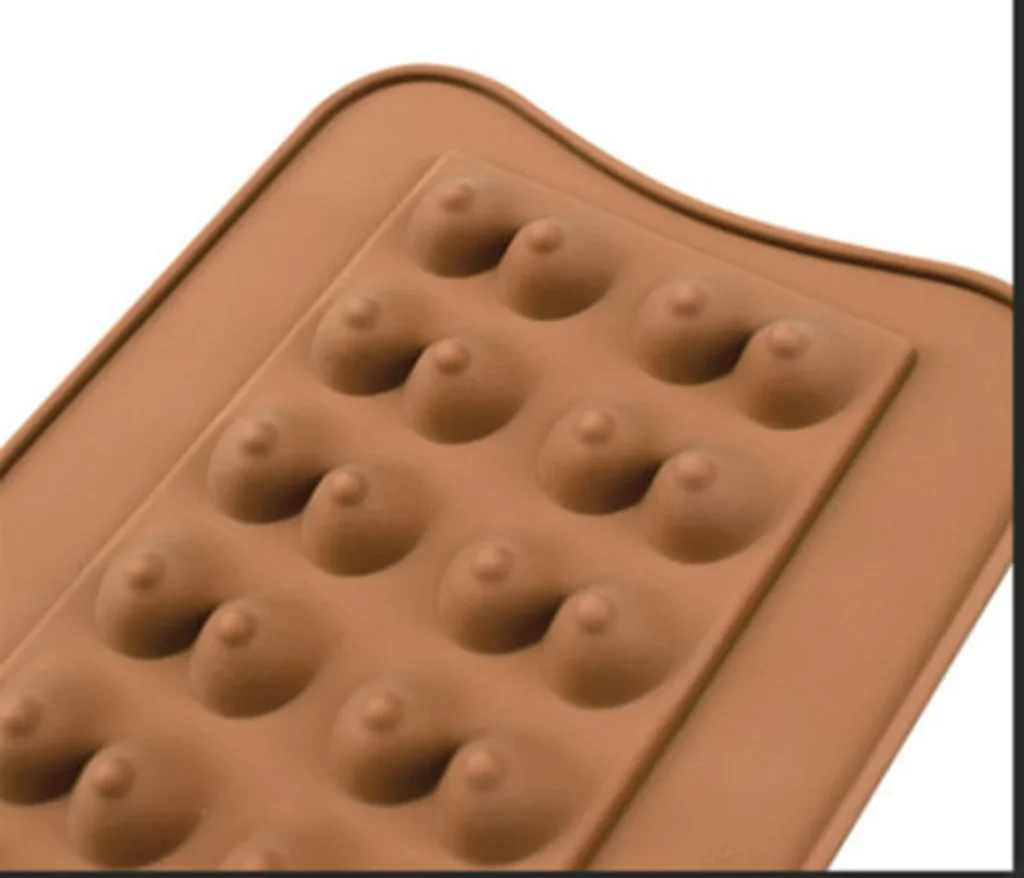 I've never made chocolate, but this boobie chocolate mold is making me want to try it out ASAP.
Surprisingly, we couldn't find anyone selling actual chocolate bars from this mold. We did find other chocolate boobies, which brings us to our next gift idea.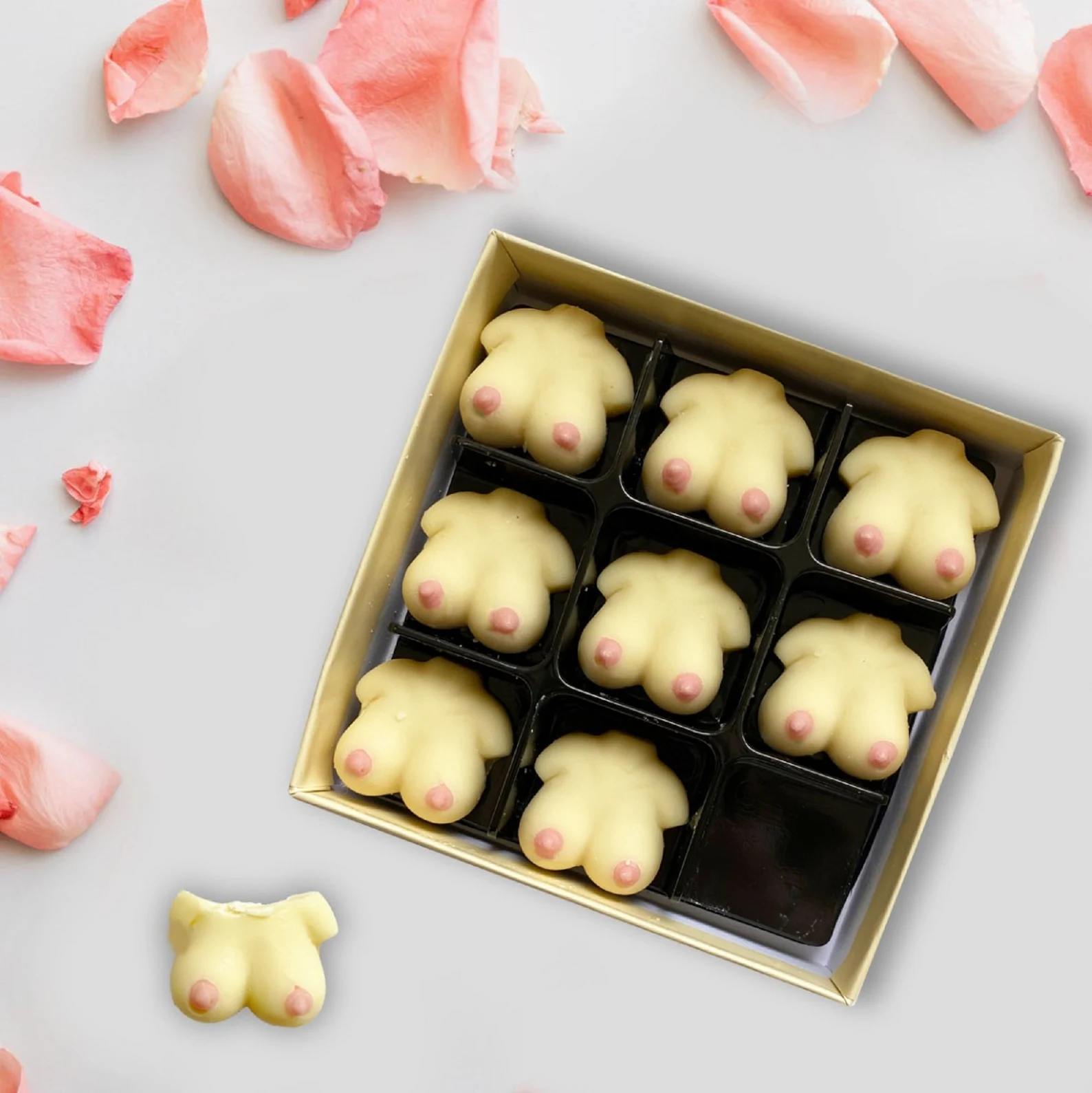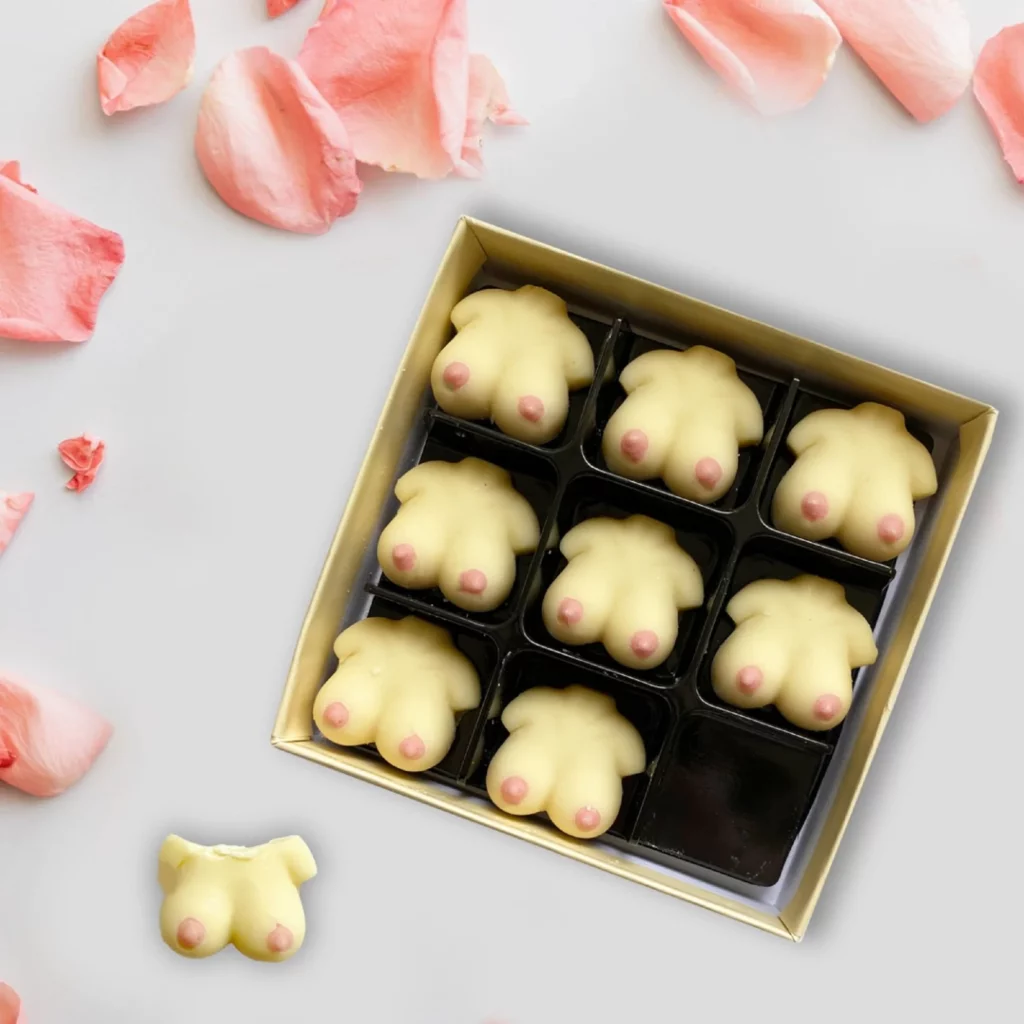 You guessed it, chocolate boobies. Made from quality Belgian white chocolate, anyone with a sweet tooth and a sense of humor will love this gift. 
Or, check out these big chocolate boobs instead (13 ounces of chocolate).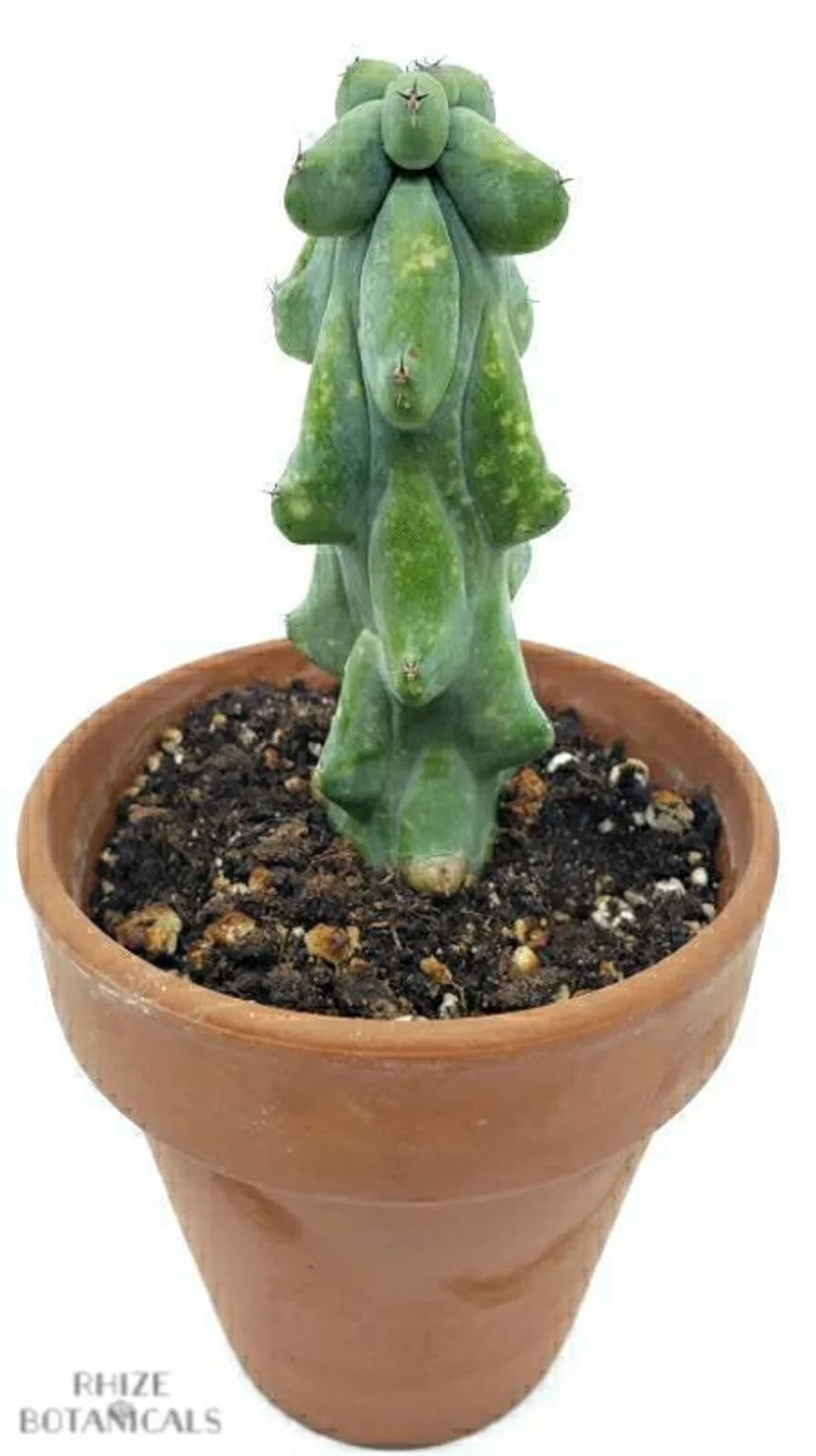 Mother nature knew what she was doing when she created this plant. For a plant lover that also loves boobs, this is an amazing gift. 
Best of all, it's a cactus (meaning it's nearly impossible to kill). To make this boob gift even better, plant it in a boob planter like this one.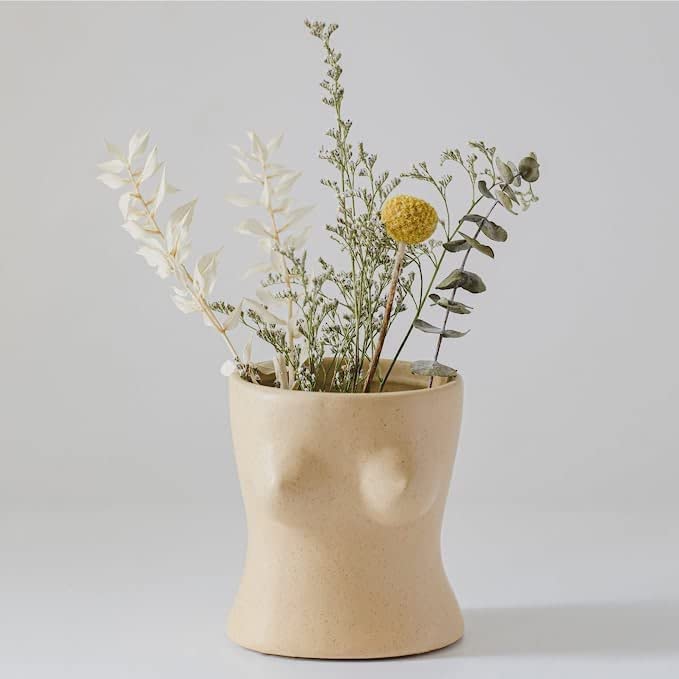 Any plant will love to spend its life in a boob planter like this one.
It even has a drainage hole, which is important for most plant species!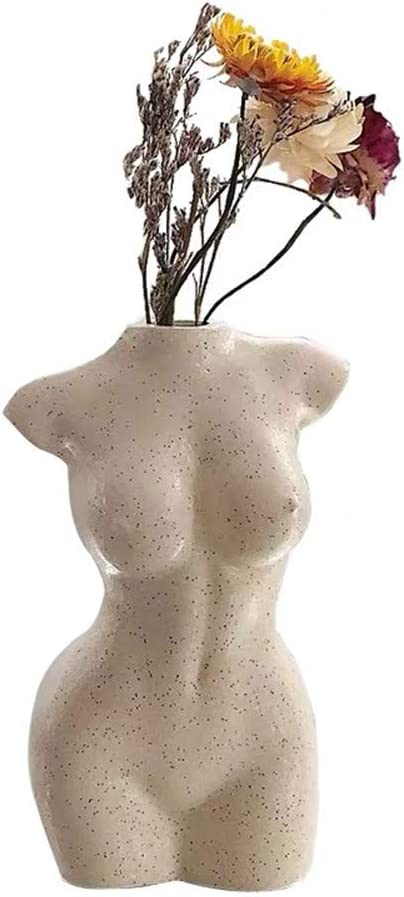 This aesthetic vase will make any boob-lover happy.
It comes in a few different colors and sizes, plus there are a ton of similar female-form body vases out there in case you're not a fan of this one.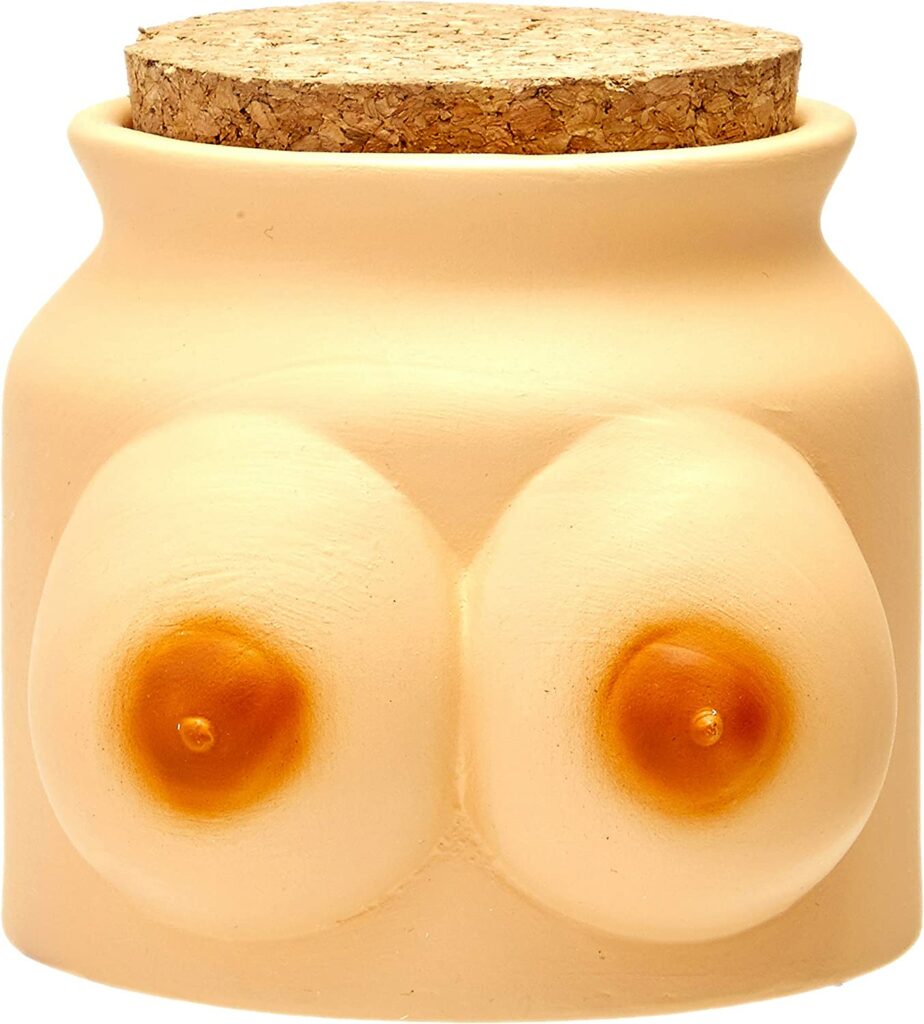 Anyone will be proud to stash their goodies in this jar.
P.S. You can even gift it with a secret stash already inside if you know what I mean (or maybe just some candy or something).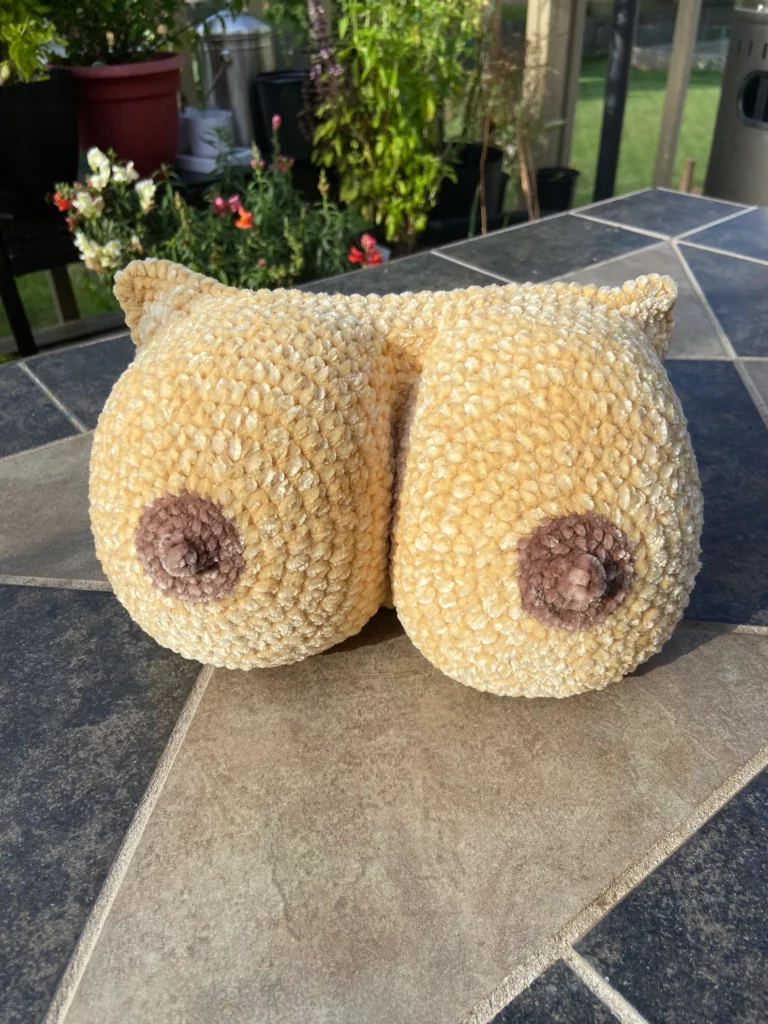 I don't know about you, but I have yet to see a pillow that looks more comfortable than this one. It comes in four fun shades (including pink) and quite a few different nipple colors too. It's also crocheted by hand, so you know love went into this gift.
The seller also makes more affordable boob pillows and other fun boob-themed goodies, but this one is made with velvet yarn so it's ultra-soft. And check out their fuzzy hanging boobs while you're at it.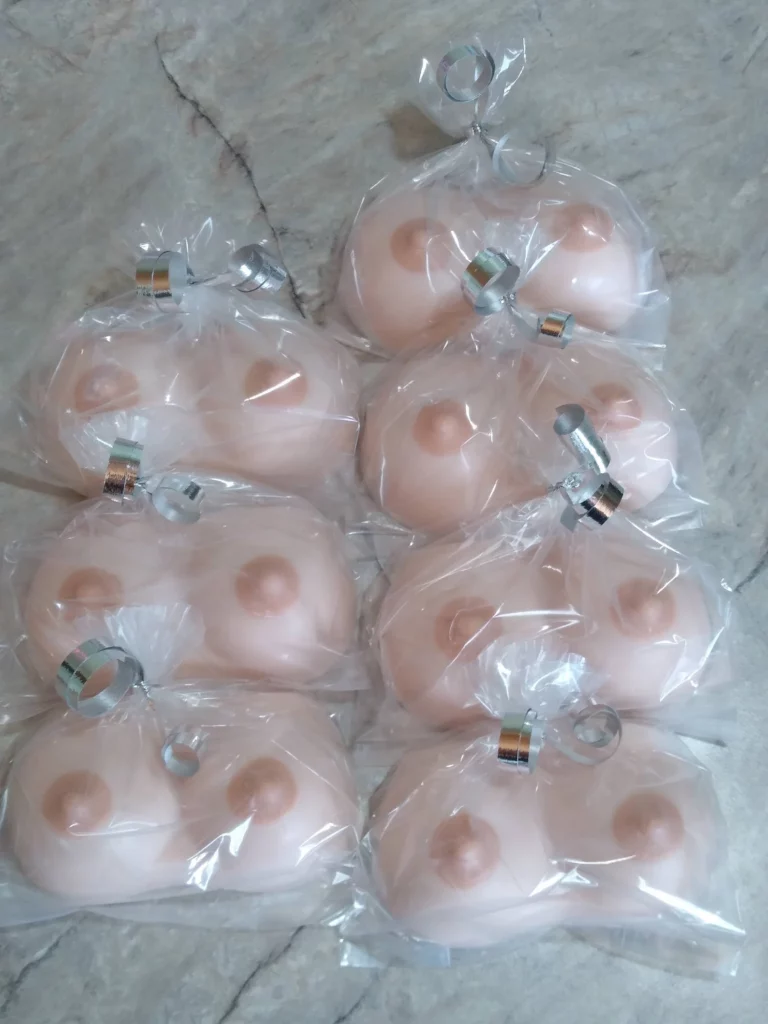 For a smaller gift or a fun stocking stuffer, this boob soap will be the highlight.
Plus, you can pick a fragrance and even different skin colors.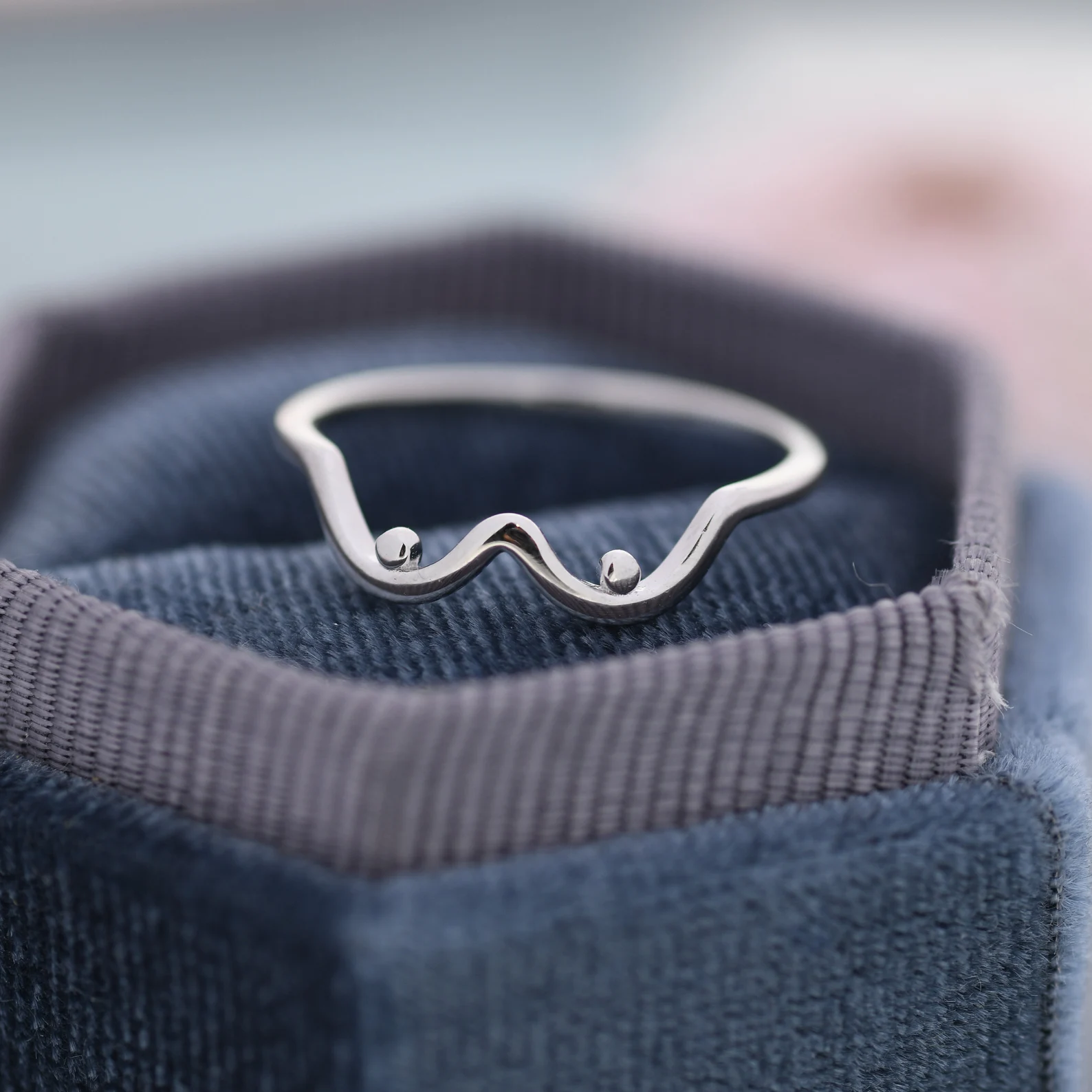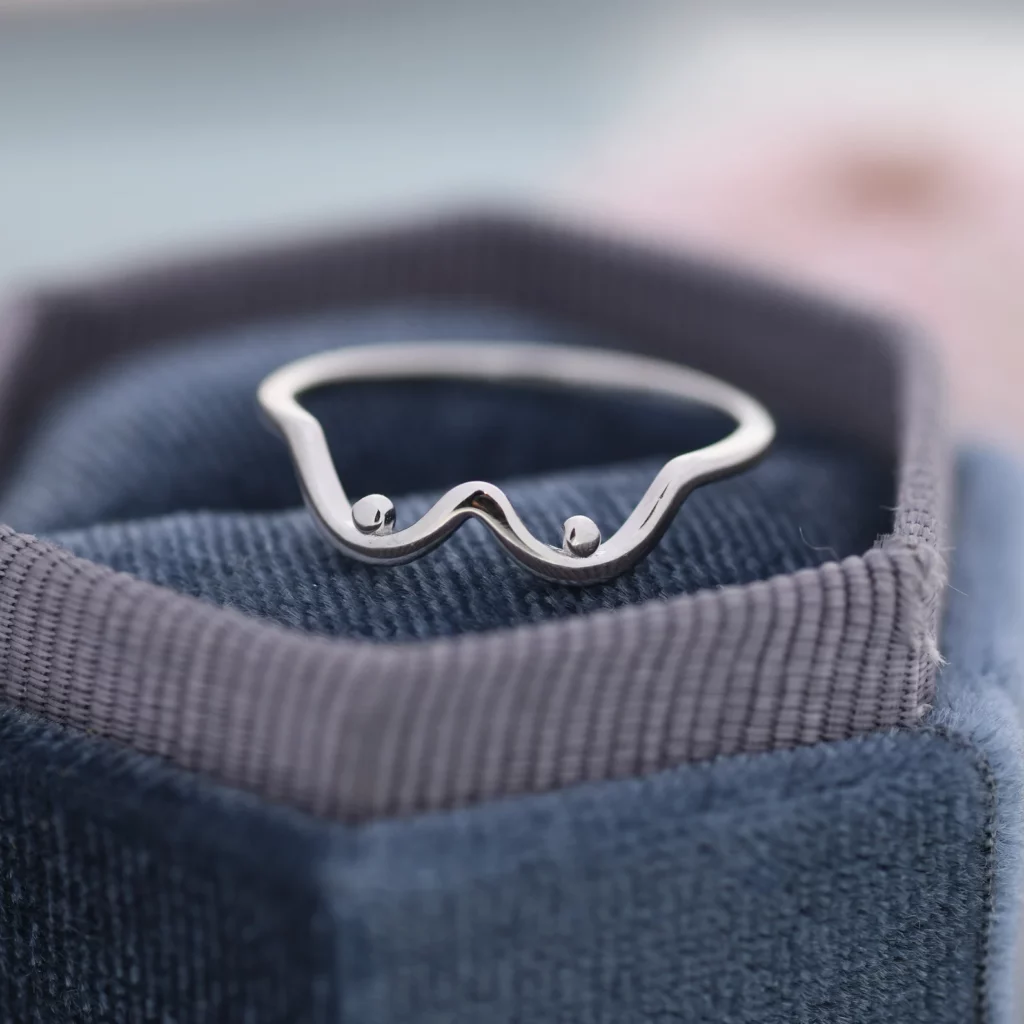 A boob ring might sound tacky, but this minimalistic ring is actually really beautiful.
This style was our favorite, but there are a few other boob-inspired rings on Etsy to check out too. 
For someone who loves burning incense, this is the perfect gift. As you can see, the smoke comes flowing right out of her boobs. 
I bought this for myself and as a gift a few times – people always love it.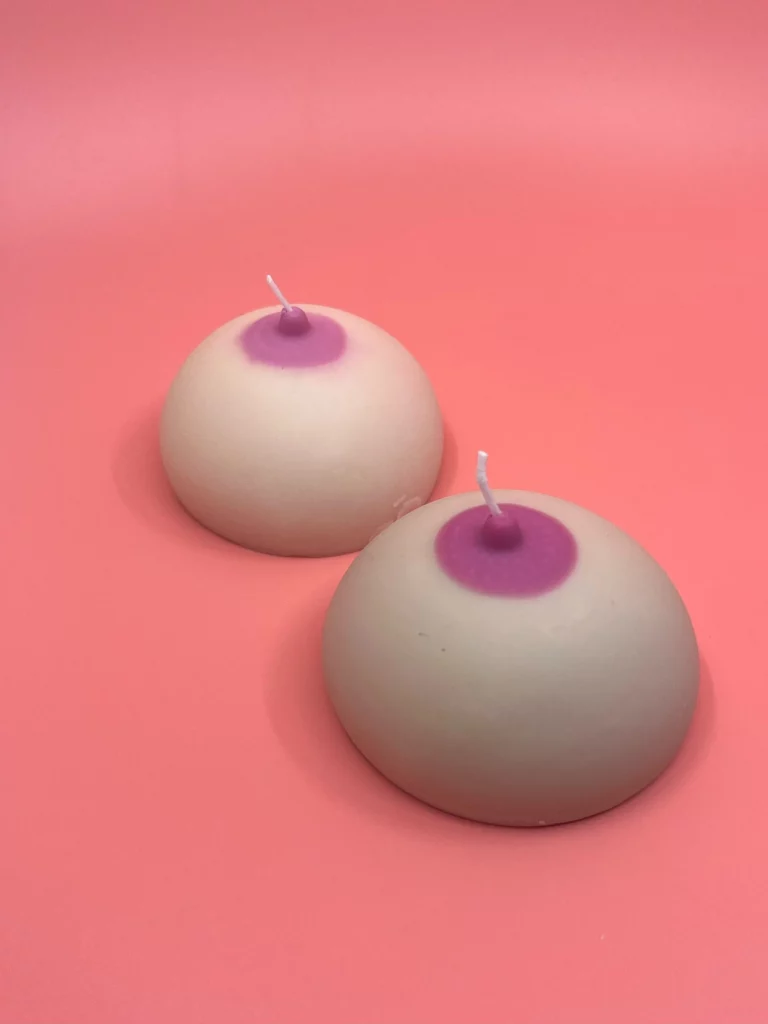 Candles are always a good gift, so this boob candle will light up their day.
They might not want to light it and ruin the tit, but it sure will make a statement in their home.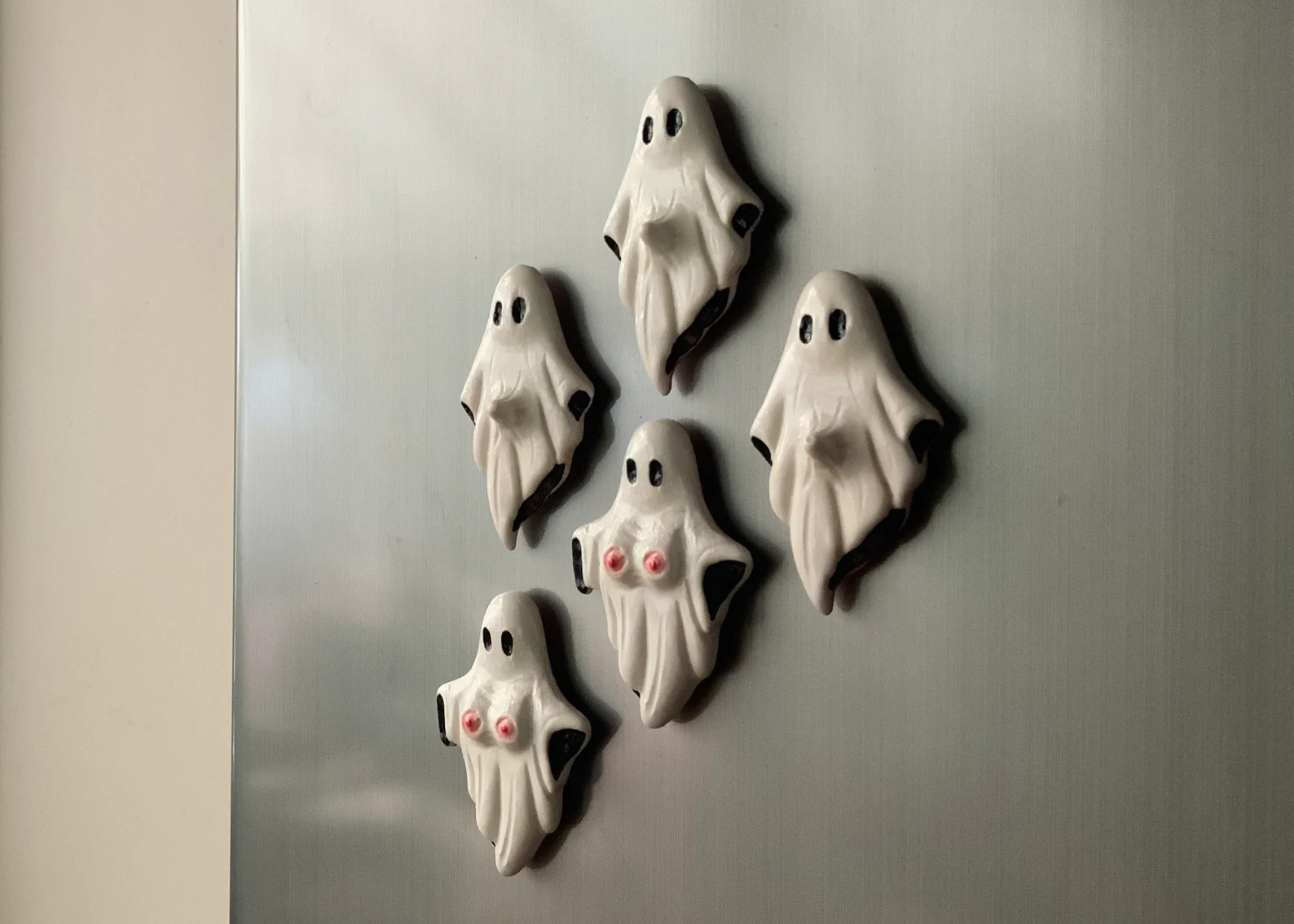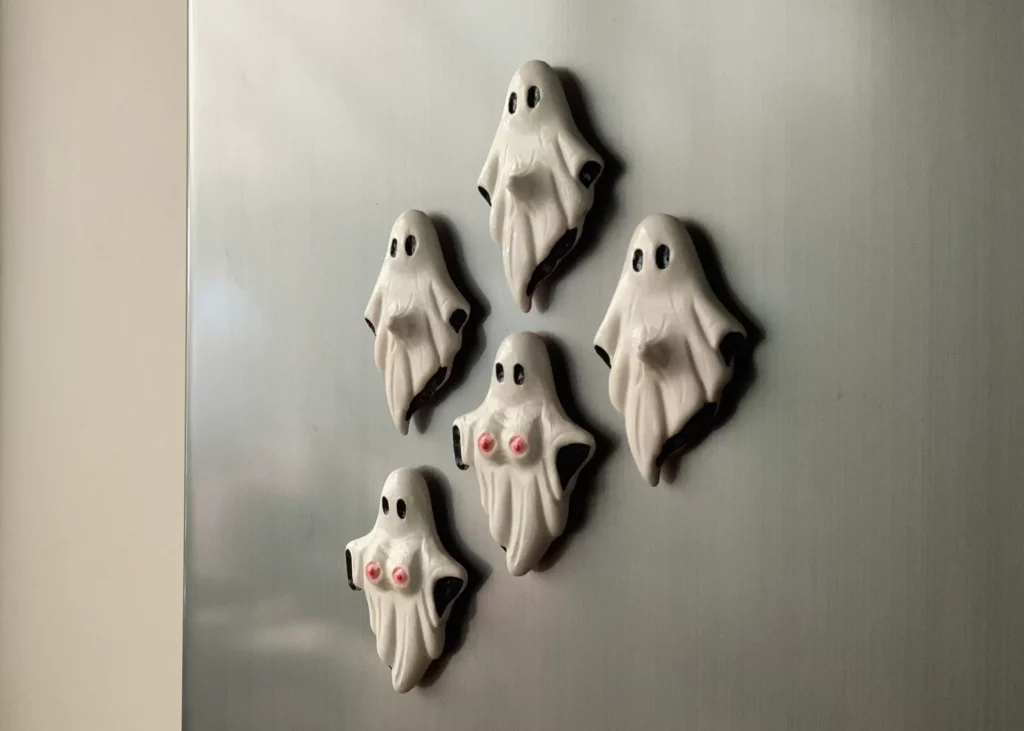 We're not always a fan of magnets as gifts, but we had to mention these hilarious ghosts. 
Whether you use them for Halloween decorations or just let them hang out year-round, you'll get a kick of them every time you take a glance.
This shop also makes lots of other fun boobie (and other body part) gifts, so make sure to browse through them. 
Bottom Line
At the end of the day, there are a lot of boob gifts out there. These are some of our favorites, but don't be afraid to do some more exploring!
BONUS: Get some boob gift wrap or a boob gift bag for the perfect finishing touch to your boob gift.